Accreditation, Approval and Licensure of Institution and Programs
Rockhurst University is accredited by:
The Higher Learning Commission of the North Central Association
230 South LaSalle Street, Suite 7-500
Chicago, IL, 60604
(800) 621-7440
www.ncahlc.org
To review a copy of the documents describing the University's accreditation, approval or licensing, please contact:
Douglas Dunham, Ph.D.
Provost and Senior Vice President for Academic Affairs
816-501-4617
douglas.dunham@rockhurst.edu
Additionally, specific programs include accreditations by:
The Association to Advance Collegiate Schools of Business (undergraduate and master's degree programs)
777 South Harbour Island Boulevard
Suite 750
Tampa, FL, 33602-5730
www.aacsb.edu
The Accreditation Council for Occupational Therapy Education of the American Occupational Therapy Association
4720 Montgomery Lane
P.O. Box 31220
Bethesda, MD, 20824-1220
www.aota.org
The Commission on Accreditation in Physical Therapy Education
1111 N. Fairfax St.
Alexandria, VA, 22314-1488
www.capteonline.org/home.aspx
The Commission on Collegiate Nursing Education
One Dupont Circle, NW
Suite 530
Washington, D.C., 20036
www.aacn.nche.edu/accreditation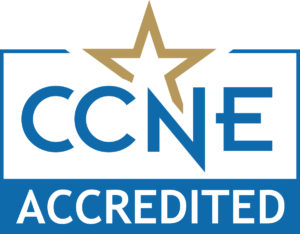 The Council on Academic Accreditation of the American Speech-Language-Hearing Association
2200 Research Blvd., #310
Rockville, MD, 20852-3289
www.asha.org
The Teacher Education Accreditation Council
www.teac.org
The Missouri Department of Elementary and Secondary Education
dese.mo.gov
The Missouri State Board of Nursing
Saint Luke's College of Health Sciences is approved by the State of Missouri to participate in the National Council for State Authorization Reciprocity Agreements. As a participating institution, Saint Luke's College may offer online programming to students in other SARA member states without seeking authorization in that state.
MSN students who wish to complete clinical rotations in a state other than Missouri or Kansas must contact the Board of Nursing and/or Board responsible for professional requirements in field requiring licensure in the state where they are completing their clinical rotations to learn and abide by the requirements AND obtain special permission. Not all requests can be granted. Additional fees may apply.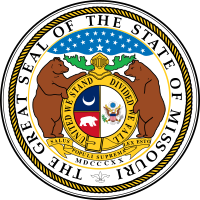 The University holds memberships in The American Association of Colleges of Nursing, The Association of Catholic Colleges and Universities, The Association of Jesuit Colleges and Universities, The Council of Independent Colleges, and The College Board.
The University is an affiliate of:
The Non-profit Leadership Alliance
The Association of Fundraising Professionals (AFP) Mid-America Chapter